The best youth football program in Barcelona was created to help young players like you. Our academy has been training young talented players for almost a decade and has been able to create the most advanced youth football training programs in Europe. Make sure to keep reading to learn more about our amazing academy in Spain.
Youth football development
The best youth football development academy needs to créate the perfect environment for all the players. With our professional training methodology, you will be able to learn and develop while spending an amazing year living in Barcelona. The best way to develop your football skills is through a well-structured training methodology.
You must get the chance to play every day and to develop your football skills with other youth players like you. At Kaptiva Sports Academy you will be able to learn some important tips thanks to our professional training staff. It is the best way to keep improving and testing your limit in order to reach your full potential.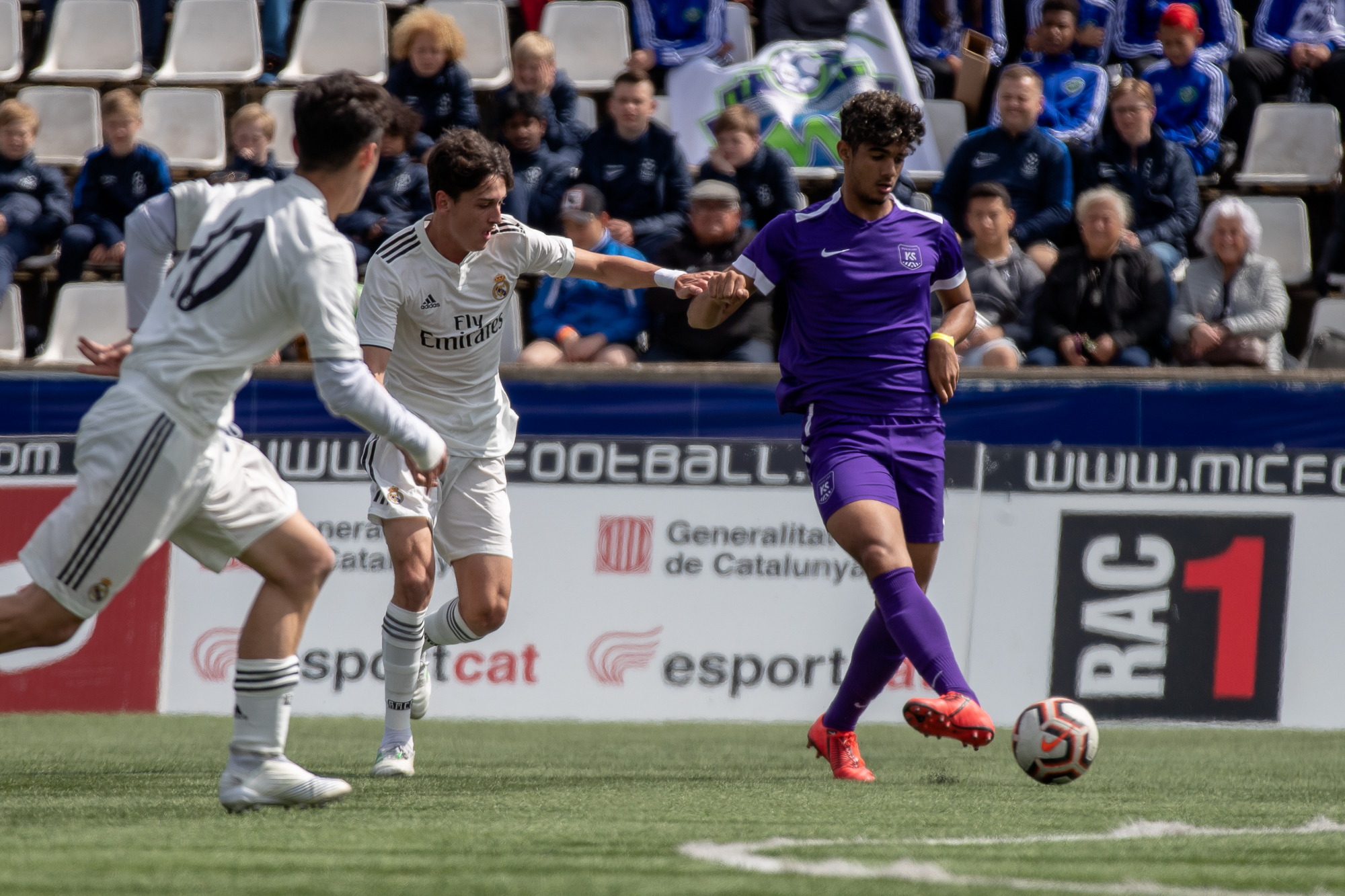 Best football program in Spain
A great way to improve your game is to breathe football every week. You will be able to experience the best football program in Spain in order to keep developing your skills with the most advanced football training lessons. Becoming the best player you can be is your goal and we will help you succeed with the best methodology in Barcelona. Remember that this is the best way to improve your football skills while studying in Barcelona.
Without a doubt, a great way to improve your game is to spend a full year at the best international youth football. By attending our academy you will evolve your understanding of the game while developing all your football skills with the best coaching staff and a great environment to grow. You will get the chance to study while experiencing an amazing football training year.
Top youth football residence
A top youth football academy in Barcelona is the best way to develop your football skills, but it is even better if you get the chance to live at the best residence near the football field. Other cities in Europe don't have the best weather, the food, and the activities that Barcelona has to offer. A multicultural city in western Europe that has a beautiful beach and the greatest mountains.
Our top youth football residence is the best place to be in order to develop your game. Spending quality time with your teammates at our amazing residence is something you will always remember. You will be able to créate longtime friendships with other players from around the world. Our residence is perfectly located in order to help you not only develop as a player but to have a great experience in Spain.
Football program in Barcelona
Learning on the field is vital to create the best football players in Barcelona. The perfect youth football training methodology must include real competition in order to help every player grow and improve their skills. Our football program in Barcelona will allow you to compete in the Catalan Federation in Spain. We will also help you improve your game by playing at the best tournaments in Europe. That is without a doubt the best way to learn about the game while experiencing real game situations. That's why we always compete in the best football tournaments.
Our program also has created the best football drills to help you develop your skills. Make sure to learn more by reading our post about the best football drills to improve your game. Remember to train every day to keep evolving your game. Please feel free to contact us in order to learn more about our international academy.