Kaptiva Sports Academy Barcelona is an elite soccer academy. The Academy's main goal is to offer the best annual soccer program to young talented soccer players from all over the world, helping them reach their full potential through a fully integrated soccer program.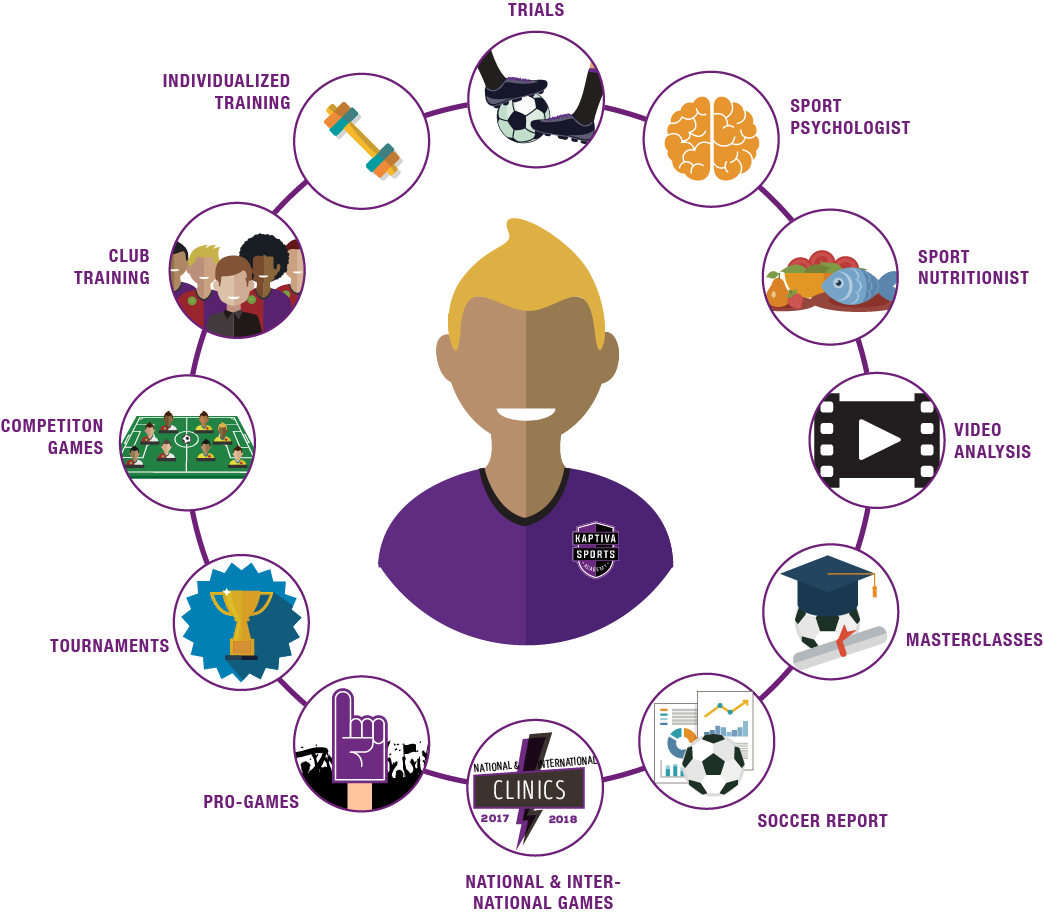 Individualized Training
 It is extremely important that young players practice their technical skills and improve their mobility when not practicing with their team.
All individual training sessions have been designed by our Technical Director and are specifically oriented to improve participants skills.
Club Training
Team trainings main objective is to develop team cohesiveness and tactics. Training sessions are designed to advance both the individual players and the level of the team technically & tactically.
Tournaments
As a very important part of the development, participation on some of the most important tournaments in Spain would be a key aspect in the competitiveness of our program. Our players will be participating in at least one relevant tournament every three months, for instance MIC (Mediterranean International Camp) and Cotif Cup.
Pro-Games
Our participants will participate in at least 5 games against top club's youth academies. Those academies belongs to professional clubs currently playing in the first or second Spanish soccer divisions.
Soccer report
The purpose of our soccer reports is to evaluate to all players the most relevant soccer aspects such as: Technical Ability, Tactical Awareness, Physical Aspects and Personality traits.
Masterclasses
Kaptiva Sports Academy workshops will be conducted by significant sports related speakers. Former players, coaches, sport professionals, etc.. will offer to our participants a professional vision on the world of high competition sports.
Video Analysis
The integration of a new software will allow our coaches to get constant feedback to the players on the areas to improve and also will keep parents up to date on the improvements and work done. A working tool that will let the player see first hand how to improve on those needed areas and see reflected this work done on his everyday basis.
Sport Nutritionist
Guidance through which our athletes will receive nutritional counseling and education on matters of food and nutrition impacts on health and performance.
Sport Psychologist
Regular monitoring, instruction and training of psychological skills for performance improvement:
Enhance performance

Cope with the pressures of competition

Recover from injuries

Maintenance of an exercise program

Enjoyment of the sport
Taking
soccer to
the next level