Registrations for the new season 2021-2022 are now open. Our international residential football academy offers an amazing opportunity to live abroad for a year while improving your football skills. You will be able to train and develop in order to grow with other players from all over the world. Choosing to attend a reputed residential football academy will help you become an all-around player.
Why Kaptiva Sports Academy
Kaptiva Sports Academy has been developing young football players for a decade. Our advanced football drills are always fun and focus your evolution on passing skills, attacking skills, and everything needed to become a pro athlete. You will be able to learn to develop good timing on the pass and to use the appropriate surface when striking the ball. Developing your first touch is vital when controlling the ball, but the movement is crucial to develop your awareness.
We also give you the opportunity to attend the best football clinics to help you understand the basics and the evolution of your favorite sport. We understand that learning from the best is essential when trying to become a pro football player. As a result, you will attend two training clinics every year. We know the need to come out of the comfort zone, and thus training is on a national level, and the other international.
The most important thing about our international football academy is the weekly competition in the Catalan league. It gives you the opportunity to experience real game situations while developing your skills through competition. You will be playing against top teams in one of the most important federations in Spain. Every game you play will get you a step closer to your pro football career and will help you prepare for the most important tournaments.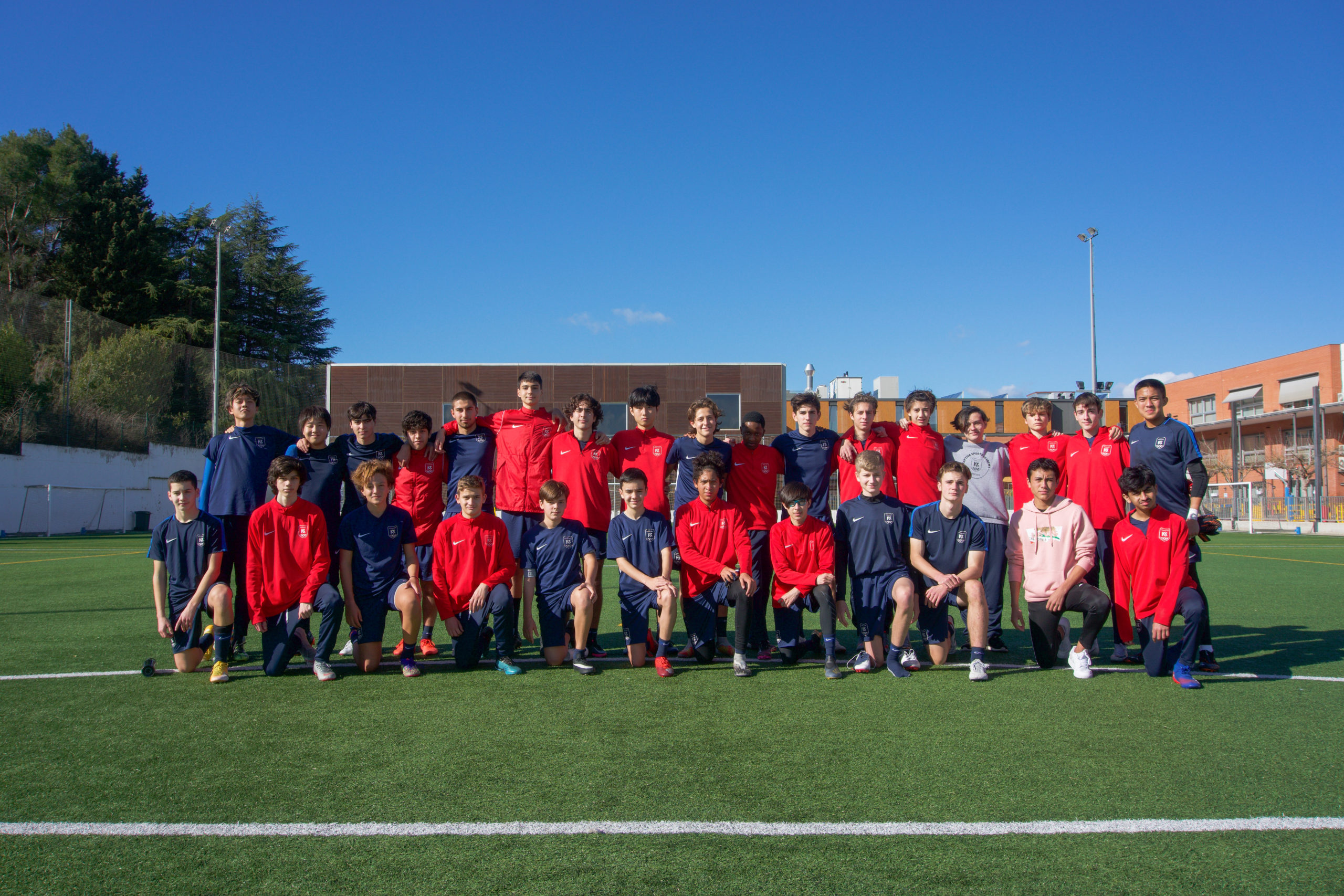 10 months football program
The best way to play football in Spain is by attending an international football academy in Barcelona. We have become one of the top academies in Europe and we offer young players the chance to live and play in Barcelona for a whole season. Becoming a pro player is hard and needs a lot of intense training, becoming a well-round player is easier with the proper training methodology.
Our international academy in Spain also provides a great education program at a well-known school near the residence. It's so close that you will be able to see it from your room while having a good time with your friends. The common spaces in the residence are the ideal place to relax and make friends. With a flat-screen TV, a Playstation and Wi-Fi connection to enjoy your free time as you prefer.
How to register to Kaptiva Sports Academy
All potential KSA players are required to be evaluated by our staff, however, due to the current worldwide COVID-19 situation, we currently only offer the online evaluation. We offer a limited number of places so quality becomes crucial. Our coaching staff will evaluate your skills and your evolution in order to get the best players from all over the world.
As you know it is important to choose the best international academy and we are one of the oldest ones in Europe. You can read about all the information on our admissions page. If you have any questions about the admissions process, feel free to contact us and we will be glad to help you through the process. We also offer the chance to attend our summer camp in July in case you want to try our academy before the 10-month program.
Summer camp in Barcelona
The best summer camp in Barcelona is the best way to enjoy the summer while training like pro players do. Our coaching staff will train you to improve being quick with the ball and coordinating effectively in the game. Yow will enjoy living with other young players from all over the world will help you grow your skills but also make you a better person. Diversity is a must when attending a residential summer camp.
This summer camp in Barcelona includes the trial at the best international football academy. So you won't need the trial when joining the 10-month program. The summer camp has very few spots available, make sure to register for our camp now. Click here to learn more about the best summer camp in Barcelona.
¿Are you interested in becoming a Kaptiva Sports player? Feel free to contact us and we will help you find the football program that better suits you.