Are you looking for the best football development academy in Spain? Today we want to tell you how to find the best one and we are going to give you a few tips to choose the one that better suits you. Keep reading if you want to improve your football skills while having fun.  Are you ready?
Spain football development academy
Spain is one of the most enthusiastic countries and they are really passionate about football. Everyone loves playing football in Spain. Some of the best development academies are located in western Europe. It's not a coincidence that some of the best football players play and develop at Spanish teams. Choosing to develop at elite academy in Europe is the best decision you can make.
Both Barcelona and Madrid are always at the top of the European league. If you choose to develop at an elite football development academy in Spain, you will train with intense football practice and the best drills to help you reach your full potential. Make sure to learn with the best coaching staff in Europe. We have been developing young player for almost a decade, make sure to check our website for all the info.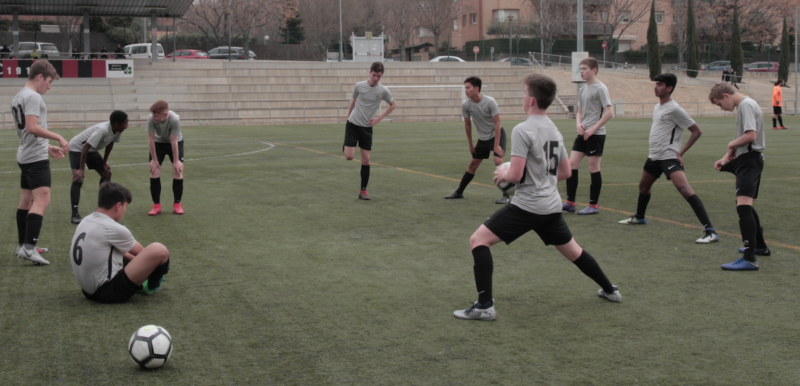 Football country to develop young players
If you are specifically looking for a football country to develop young players, you will also have to choose Spain. Every football team in Spain has very good youth teams to develop young players to help them in the future. They teach kids the basics of the game until they make them compete as professionals. At an elite academy, you will have the amazing opportunity to develop like a pro athlete.
Their final goal is always to end up playing for the first squad in La Liga. Some of the best players from Barcelona and Madrid started playing at a very young age at their youth academies. Messi, Busquets, Carvajal… all of them started developing their football skills at their favorite team development academies. if you need t evolve your football skills, you will need to train at a football development academy.
Football training methodology
It's vital to choose the best football training methodology available in the world. Not every team plays the same type of football. Spanish teams usually like to attack more than defending, while teams in Italy like doing the exact opposite. That's the main reason to choose to play for an academy in Barcelona or Madrid.
We always recommend choosing the one that can help you better. Youth development is about learning and practicing every day. Intense training is the best way to develop your skills and to get your game to the next level. Every pro player has a good attitude towards the effort. Make sure to always give 100% of your effort to become a great football player. Work hard and train like a pro to become the best version of yourself.
Kaptiva Sports training methodology
The Kaptiva Sports training methodology, also known as FAST methodology, is the best way to develop young players from all over the world. By accelerating your results, we are able to get the best in every training session. If you're looking to improve your skills at an elite academy, we are the best one in Europe. Don't waste any of your time and start living your dream. Football is about technical and tactical development, and you will be able to learn a lot at our elite football academy in Barcelona.
We have been training and developing players like you for almost a decade. Please make sure to contact us to learn about the methodology and register to our trials to get the full experience. If you need more info, check our website or send us a message. We will be glad to help!