If you want to know how to play like Messi, keep reading our new soccer post. We are going to tell you a few tips to develop your soccer skills like a pro player to help you learn a little bit more about Messi's development in Barcelona. We love talking about our favorite sport and we hope you will enjoy it as much as we do. Are you ready?
Youth soccer development
Youth soccer development is very important if you want to become a pro player. We always recommend start training at a very young age, as Messi did in Argentina before coming to Barcelona. It's always better to learn about the basics of soccer as soon as possible in order to become a successful player. Although you can start your development at an older age, starting young can make a big difference.
Players who start young usually develop better skills and get the confidence to succeed at the highest level of competition. Every soccer drill will make you a better player on the field and will help you reach your full potential. Make sure to train both offensive and defensive skills in order to improve every skill. If you train hard every day you will get better and will gain the confidence to keep evolving your game.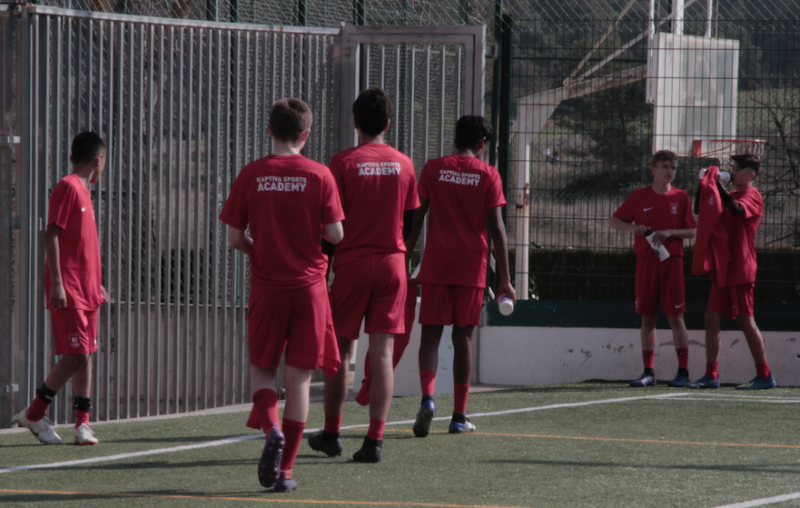 Intense soccer practice
If you want to compete at the highest level in a soccer academy in Spain, you need to step up and always train very hard. Intense soccer practice is the best way to become a pro athlete, but hard competition is a must if you want to improve your development skills. Messi decided to test himself at a very young age and decided to work hard towards his full potential. Don't forget that passion comes a long way when starting playing soccer.
When developing young players, motivation is a great tool to make them understand why effort and companionship is the best way to develop. By training with your teammates, you will learn about the importance of teamwork like Messi did in Barcelona. He already had great skills, but training with the Barcelona youth development methodology made him one of the best players ever.
Technical soccer drills
The best technical soccer drills are the ones that make you improve your game while still having fun. Repetition is key to develop like Messi did in Barcelona and Argentina. If you need to develop your technical skills, you will have to practice with the most advanced technical soccer drills. It becomes vital to train with the best methodology available in order to become of the top players in the world.
A good elite soccer academy will give you the chance to develop every skill needed to succeed. Messi started his skills development at a very young age, so don't waste your time and start as young as possible. You will need to work hard in order to become one of the greatest. Effort and passion will take you to the next level.
How to play soccer like Messi
If you want to play soccer like Messi, you need to train really hard for a soccer academy Spain and compete at the highest level. Youth development is very important because it will give you the basic of soccer evolution and will help you develop your skills. From the beginning, you will learn about defensive skills and offensive coordination. By training at an elite soccer academy, you will get the training needed to become a great player. Don't waste any more time and start developing now to become a pro athlete.
Please, feel free to register to one of our trials to apply for one of our elite soccer academies. You can choose between the elite academy in Barcelona or the one in Madrid. Contact us if you need any more information.