<![CDATA[Do you want to know how to train to become a pro soccer player? The best way is to train hard with the best coaches and with a well-structured methodology aiming towards your full potential. We want every player to train like a pro and focus on the most important goal, becoming a mature as a soccer player. If you want to be a great soccer player, you must learn about all the basics of the game. Are you ready to play?
The elite academy
Some people forget how important it is to
train at an elite soccer academy to become a pro player
. Not everyone is prepared to take young talented players and help them go beyond their full potential. It's vital to train hard and learn from the best coaching team you might get. That's the main reason to train at the elite soccer academy. Getting the best advice from
the best-experienced coaches
is a must when trying to develop your soccer skills. Make sure to look for an elite soccer academy like Kaptiva Sports to help you reach your full potential.
via GIPHY
Intense training
Every young talented player who wants to make it as a pro soccer player knows how important it is to keep training hard every day. That's usually the big difference between a good player and a great one. That's why
we always advise our players to try harder every practice
in order to keep developing day by day. We know how vital it is to use intense training when developing at an elite academy.
Every player needs to train aiming towards their full potential
. That's the best-proven way to make sure you're giving the 100% of your effort. Don't get lazy when going after your big dream, it always ends badly.
Full potential
This is probably the most important thing when training to become a pro soccer player. A lot of players make the big mistake of thinking they will become a great player by playing every other week. That doesn't ever work, so
focus on training to develop all of your soccer skills
. We know is the best-proven way to become a great player. Aiming towards your full potential is the best way to play and train.
Every soccer practice is a great chance to keep evolving your game
. In the end, it's just about playing better and giving all the effort needed to succeed. Contact us if you want to train at the elite soccer academy in Barcelona.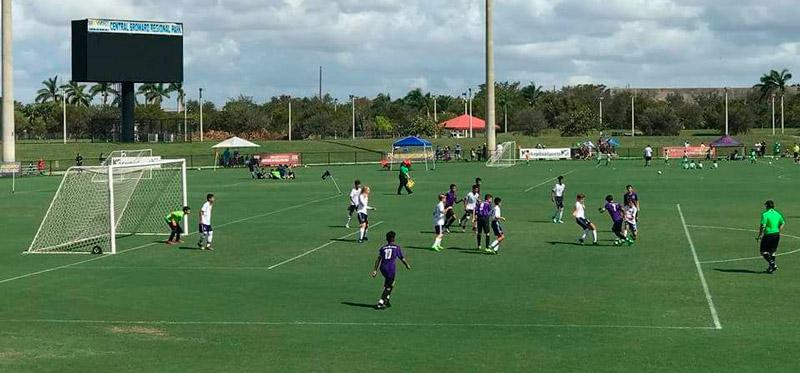 Competition
It's really hard to reach your full potential without competing at the highest level.
Every game makes you a better player if you take it as an opportunity to develop your game.
Competing every day will make you grow and will give you the chance on learning the real game scenarios you will find in the future.. Choosing an elite soccer academy to teach you how to train is the best way to learn due to the high level of competition.
We have been training young talented players for over a decade
in order to help them reach their full potential. By competing at tournements like MIC we make sure our players are ready to jump into professional soccer. Did you like our new post? Make sure to look for an elite academy that helps you become a pro soccer player. If you want to contact us, feel free to do so.]]>