If you want to know where is the best international soccer academy to develop your game, you should keep reading our new post. We are going to help you find the elite academy that better suits you and your goals. Choosing an international academy to develop your skills can be very difficult if you don't know how to do it. Sometimes we must take into consideration what should we expect from the best soccer academy.
Soccer development programs
The best soccer development programs are the ones that allow you to grow and compete at the highest level possible.  It's always important to train like a pro player when trying to become one. You need to feel like them to understand the mindset of a professional soccer player. Playing like a pro player is about intense training and youth development.
Some schools don't have the best coaching staff to help you evolve your defensive skills and only focus on offensive drills. It's very important to make an effort to train at the best soccer academy in Spain. Soccer is huge in Europe, and you'll find great places to train like a pro. Soccer development programs are made to help young players reach their full potential.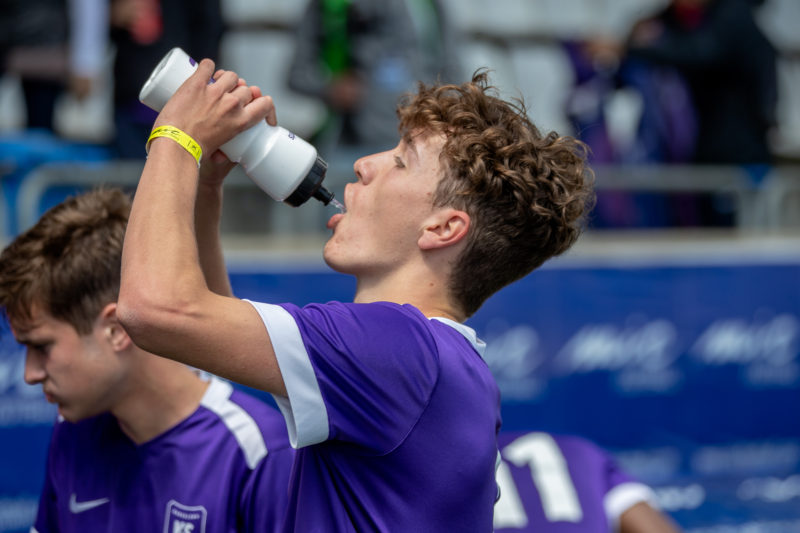 High school academics
In order to become a pro player, you must evolve as a player but also as a person. Getting a chance to develop your soccer skills while learning at the best high school possible is very important to help you reach your full potential. You must choose an academy with the best soccer training methodology but also study hard for your future.
The best international soccer academy should also be offering a well structured high school program. You need to be fully developed if you want to become a well-rounded player. Youth development is fun but also hard, so you better get a good education. You should get prepared for your future.
Residence for soccer players
Another must when looking for the best international soccer academy is having a residence near the field. By choosing a soccer academy with boarding school, you will get the chance to train close to your dorm. Just think how great it is to practice every day at any given hour.  It can really make a big difference in your development.
Living at a great residence is the best way to get to know your teammates and develop the chemistry to help the team grow. Spending time together outside the soccer field is the best way to create the ideal environment to develop your soccer skills. The best international academy should have the best residence near the field.
Where is the best international soccer academy
The best international soccer academy Spain is in Barcelona. A beautiful city that has two teams playing in La Liga and a very multicultural place to make friends while becoming a great soccer player. Everybody in Europe knows how Barcelona has changed the way we play soccer. So, the best international academy to play soccer has a development methodology that will help you grow. It also has a perfect environment to develop your skills and the best coaching team available in Spain. Our academy is without a doubt the place to be if you need help to reach your full potential.
We have been training young talented soccer players for almost a decade and we have an amazing residence and outstanding high school program. We love developing young players and helping them grow. If you're looking for the best international academy, you've found it.
Please check our website to learn more about our soccer programs for young players. Register to one of our trials to start living your dream. If you need help please feel free to contact us and we will be glad to help you.