Our new post is going to tell you when to start playing soccer in order to become a great player. Since we started our development academy in Spain, we have been trying to make sure that all of our players get the full inmersión experience.  We want them to train hard and to learn the importance of teamwork and skills development in Europe.
Youth soccer development
The best way to become an amazing soccer player is to start developing your skills as soon as possible. There are great schools for youth development in the United States and all over the world.  Finding the one that better suits you will be a lot easier if you know where to look for the best sports academy. Europe is the place to evolve your game while studying abroad.
By learning all the basics at a very young age, you will keep evolving your soccer skills without even notice it. All the great players in the world started developing really young, which made them go from beginners to pro-UEFA players due to intense soccer training and very hard competition. Make sure to look for the best academy to learn about soccer player evolution.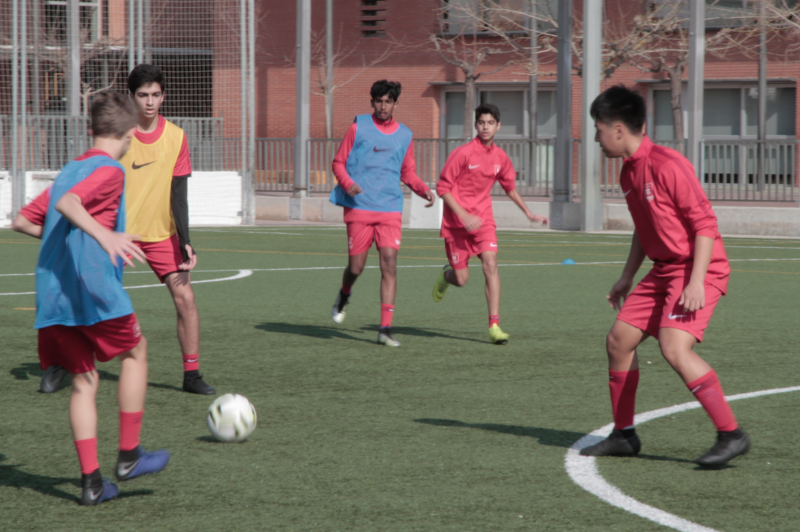 Soccer player evolution
The evolution of a soccer player is always based on professional drills repetition, technical analysis, and very hard competition. When developing a young player, it's very important to focus on the technical improvement.  All great players evolve thanks to intense training and they always aim towards their goals every day. Training hard will make a big difference when learning to play soccer.
In order to become a pro soccer player, you need to start your development as soon as possible and you should always stay focus on your evolution by setting goals and training like a pro athlete. You need to take a step forward every day to evolve and succeed. Every great player knows how important it is to train like a pro.  Don't waste any time and start your development right now!
Soccer training and competition
The best training always comes with strong competition. In order to improve your soccer skills, you must work hard every week with high intensity. Becoming proficient at soccer is possible if you take enough time to learn and you always give 100% of your effort.
Our elite academy has been developing young soccer players for almost a decade. We understand that when learning the basics, every day matters. Don't be lazy when working towards building your future. You'll regret it if you don't use your time to practice and improve your skills. Soccer training and competition always make a big difference if you want to develop your game to succeed.
When to start playing soccer
If you want to know when to start playing soccer, the answer is when you feel ready to do so. Youth development is key to soccer success and becoming a pro player is easier if you train at an elite soccer academy with a great coaching staff. They will develop you as a pro athlete, which will get you a bit closer to your dream. We understand how important it is to start training with an elite academy, that's why we decided to create the best one in Spain.
Choosing an elite soccer academy is easier if you decide to play soccer in the amazing country of Spain. Developing with a well-proven methodology is key to become a pro player. Make sure to contact us to learn about our elite academy in Barcelona and Madrid. You can register for one of our trials to start living your soccer dream. And remember: winners don't wait for chances, they take them!