Soccer drills are the best way to develop your game. You will use them every day to improve your soccer skills in order to help you reach your full potential. If you are looking to train hard and learn about the best sport in the world, make sure to keep reading our new post. Are you ready to play like a pro athlete?
Defensive soccer drills
Without a doubt, the defense is a very important part of the game. You need to make sure to learn all the basics, like always staying focus on the ball, looking to anticipate at every opponent move and making sure your defensive balance is always on point. It becomes vital to know your position on the field at any given situation in order to play like a pro player.
Becoming a great soccer player is an amazing journey you should start as young as possible. From the beginning, you must practice your defensive movements with the best defensive soccer drills, which are specifically created to make you improve day by day. A great elite academy will help you grow with technical drills and hard training.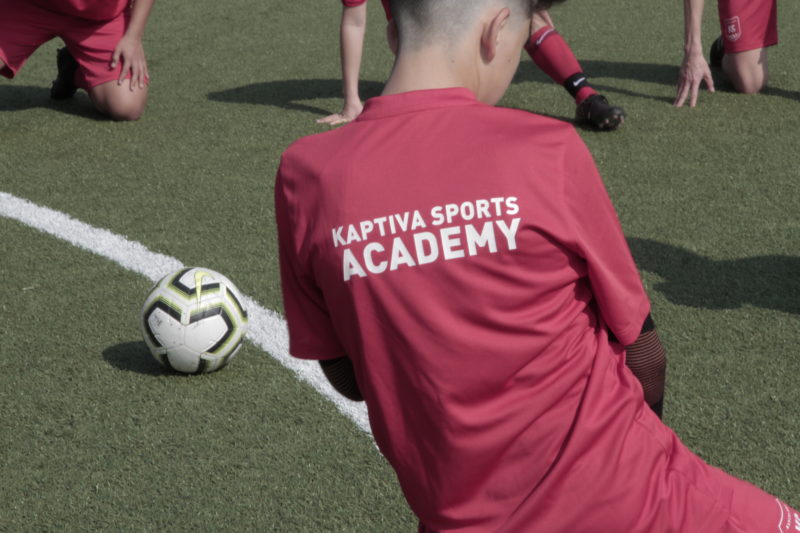 Balance soccer exercises
Professional balance exercises will make you a better and a well-rounded player. You have to train offensive balance and defensive recovery to become a pro soccer player. The best drills for youth development are the ones oriented to improve specific skills. That's where the academy steps in and makes a big difference.
Every skill has the potential to make you a better player on the field. Every young player needs to evolve every week to become the best version of himself. By attending to an elite soccer academy in Spain, you will be getting the intense soccer training needed to improve your game. Don't waste your time with bad coaching and always aim towards your full potential.
Offensive soccer drills and development
Offensive soccer drills and development for young players are always a must. Every player needs to balance defense and offense to become proficient at soccer. Scoring is a very important part of becoming a pro player, but there are certain skills that can help you learn how to be the best offensive player you can be. Training every day will help you do so.
Young players need to learn about spaces on the field, ball control, and fast thinking. Time in soccer is never relative, you need to be really fast to get your game to the next level. If you apply to an elite sports academy you'll be able to improve every soccer skill while having fun. Developing your skills with a pro coaching team will make you a well-rounded player. Make sure to learn with the best soccer coaching available in Europe.
Ball control
Body movement is key to soccer success, but controlling the ball is probably the most fun to learn. Don't forget that you will need to think really fast, so controlling the ball like a pro player can give you a few extra seconds to surprise your opponent. Playing fast always mean surprising your opponent.
Attacking is probably one of the most enjoyable things about soccer but ball control is necessary at both ends of the soccer field. Your defensive skills will benefit from a proficient ball control skills. Make sure to develop with the best coaches available. Look for an elite soccer academy in Europe to train like a pro player. You can learn about the elite soccer academy Barcelona or the elite soccer academy Madrid on our website.
Passing skills
Some of the best soccer drills are oriented to improve your passing skills. You can become an amazing player by training every day with the best soccer drills created for player evolution.  Passing the ball is key to play fast and will help your defensive training. If you have the ball, the other team won't be able to score.
Possession is the most important thing in soccer. Make sure to play for a soccer academy with enough experience in developing young talented players. They will be key to your success and will develop you as pro athletes do. Learning and developing your skills is possible with the best coaches and a well-proven methodology.
Please feel free to register for one of our trials or contact us to learn about our soccer programs in Barcelona and Madrid. We will develop your game with the best soccer drills and hard competition in Spain.