What is the difference between Kaptiva Sports Academy and the rest of the soccer academies in Spain? Since our founding, we have opted for a unique game methodology that seeks to enhance the qualities of each player and their ability to play as a team.
Education and a continuous training is essential to achieve optimal results in the world of soccer, especially at a time when the competition is so large. At KSA we offer the opportunity to young talents from all over the world to carry out training and elite matches led by qualified technical staff, as well as being represented by a player agent authorized by FIFA of Kaptiva Sports, with which they can reach the highest of stardom.
We establish a common game philosophy in all our projects around the world, in our academy located in Sant Cugat del Vallés, Barcelona (Spain), and in the one located in Florida, USA. All the athletes that form with us, regardless of where they are, receive personalized attention from psychologists, nutritionists and physical trainers, because we believe that it is the only way to achieve good results.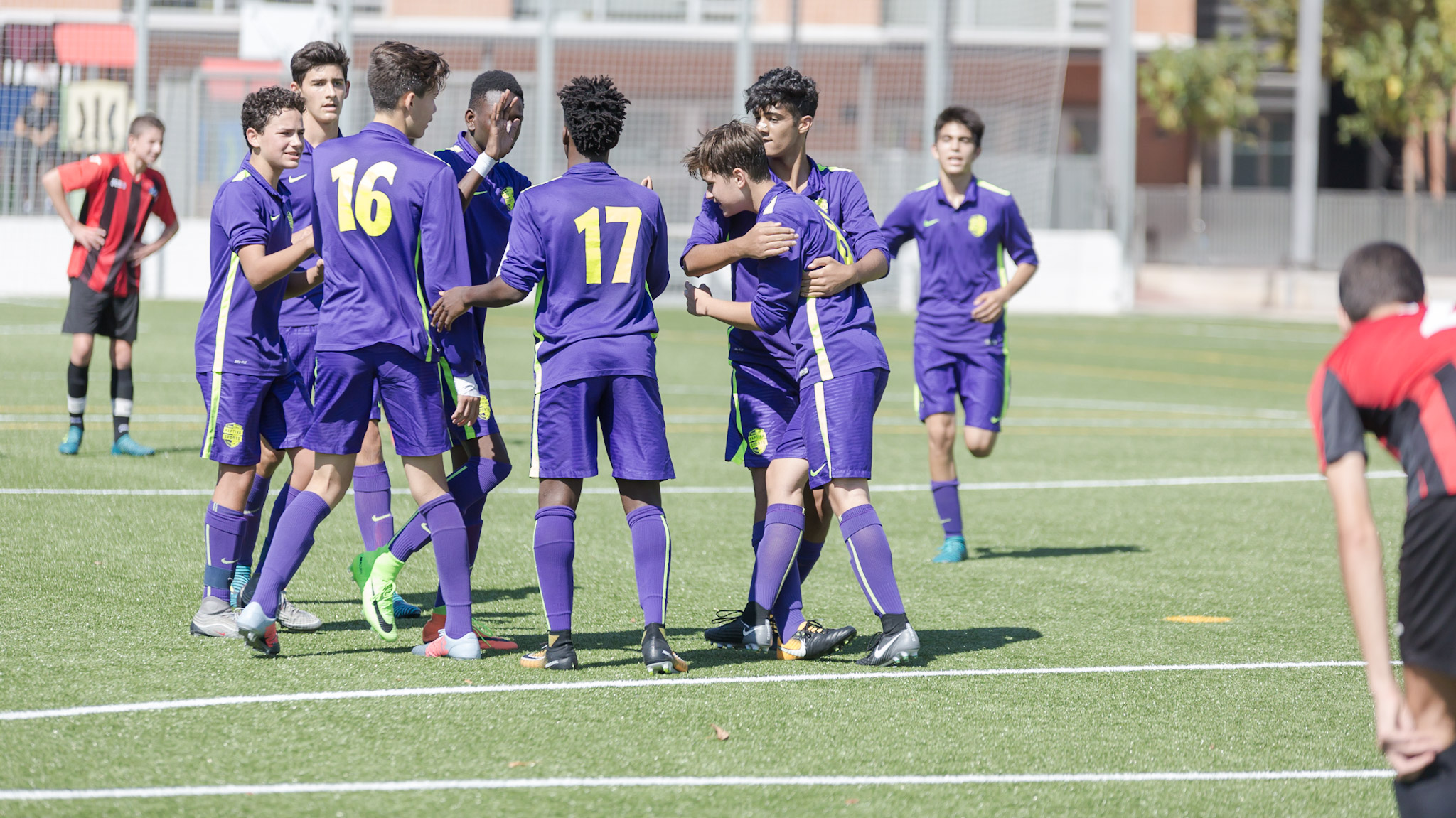 OTHER SERVICES OF KAPTIVA SPORTS
Kaptiva Sports is much more than an international soccer academy. We put at your disposal different services related to soccer that will satisfy all your needs:
• Team Programs. We provide everything you need to prepare your team for the next season or tournament, always with the highest guarantees.
• Program for coaches. If your dream is to be a coach, at KSA we help you to make it a reality with the best professionals.
• Club management. We offer a club management service to all those clubs that wish to implement our methodology, known as the "Kaptiva Sports Academy game model".
If you are looking for soccer academies in Spain in which to increase your level of play and have a great time, you have arrived at the right place: Kaptiva Sports Academy is for you. Become part of our family by filling out the form that you will find in the "Contact" section of this web page or by calling us at the telephone number +34 93 159 72 67.