FOOTBALL SUMMER CAMPS BARCELONA
Boys residential football camps in Barcelona are a unique and exciting opportunity for players aged 11-17 to experience specialized football camp training through renowned UEFA Pro Coaches from Kaptiva Sports Academy. Kaptiva Sports Academy is an elite football academy that offers football training programs to young talented football players from all over the world, helping them reach their full potential through a fully integrated football program. In addition to the summer camp, participants will enjoy living in an outstanding residence, doing football workshops, sightseeing city tours and having fun in an amusement park.
LOCATION
KAPTIVA SPORTS ACADEMY
Avinguda del Pla del Vinyet, 110
08172 Sant Cugat del Vallès, Barcelona
MONDAY – FRIDAY
Morning and afternoon training sessions
Snack breaks
Lunch break
Team work activities
Masterclasses
Invisible training
Personalised report and feedback
Arrivals, welcome meeting & uniform delivery
SATURDAY – SUNDAY
Port Aventura amusement park
Beach games and activities
Cultural and team activities
FRIDAY 17th July – departures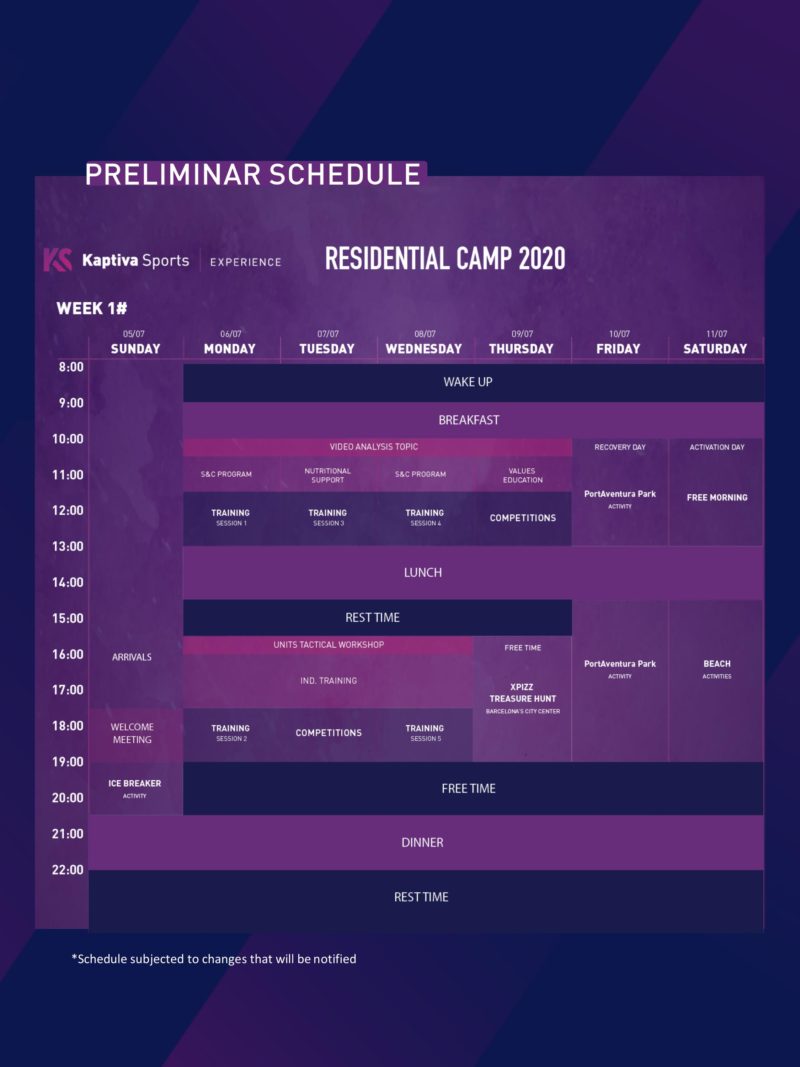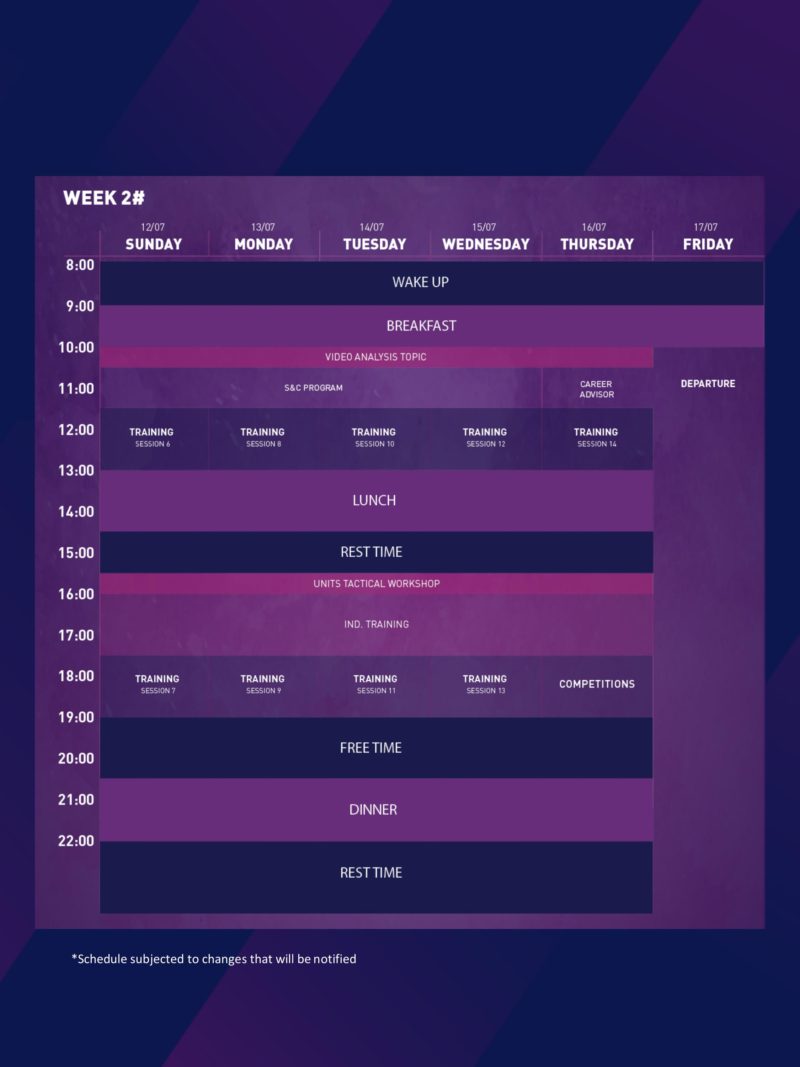 Our residential football camp in Barcelona for boys is an elite summer camp for football players who want to spend two full weeks of training and developing their skills. Every day you will have the chance to evolve your game due to a well-structured methodology aiming towards your full potential. You will also enjoy the beautiful city and the weather in Spain.
Technical and tactical drills to improve your game while having fun playing football. Make sure to enjoy every day. The summer in Barcelona is a great way to relax after a great training day and you will have some free time to spend with your teammates. The level of competition will allow you to compete with specific training games to help you reach your full potential.
The elite intense training camp in Barcelona for boys is the best way to maximize your training. Kaptiva Sports methodology based on the F.A.S.T. training system and it is a well-proven method to help you develop every football skill.  You will have the chance to live in Barcelona for 2 weeks while training and making friends. The best summer is waiting, bring your friends with you to make it an unforgettable one.
Remember to tell your teammates about our elite training camp in Barcelona. We love training young football players but we also make sure that they have a great time. We want you to experience a great summer vacation at our camp. Developing your football skills is a must in order to become the best version of yourself. Our coaching staff is ready to help you reach your full potential. The football camp has limited spaces, so make sure to register now.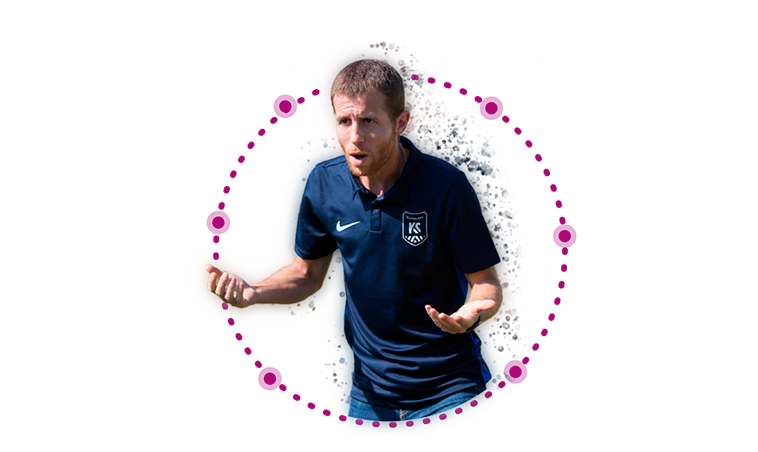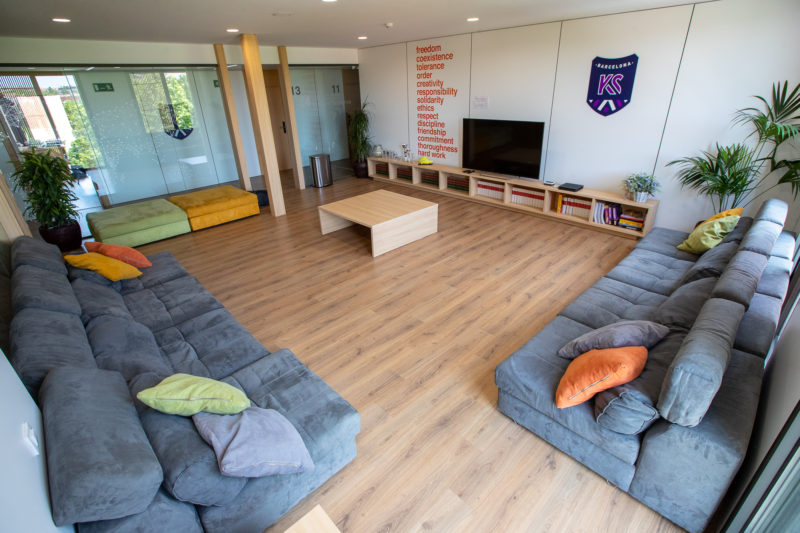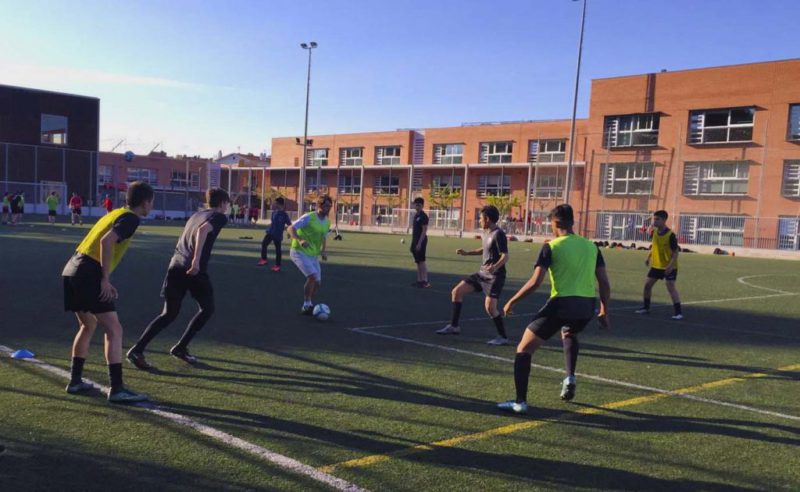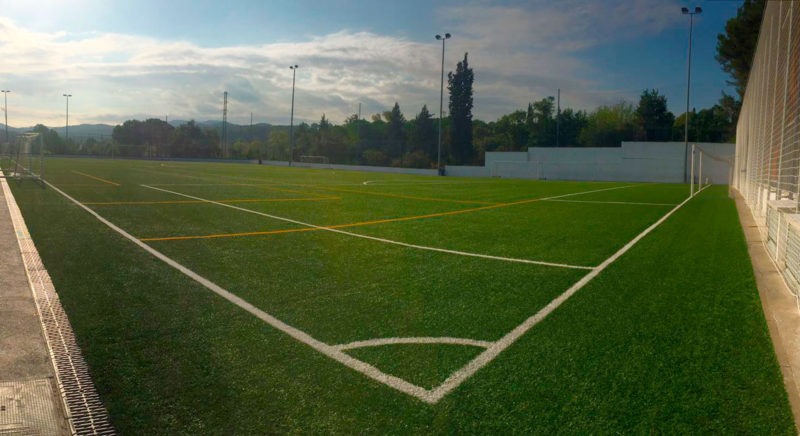 In the middle of a superlative framework of academic equipped with the most modern facilities, and in which common and private spaces coexist in a state of perfect balance. All this means that the athletes are in a healthy, safe, sporting environment, enabling them to practice their favorite sport.  High-quality double rooms with en-suite bathrooms and Wi-Fi. 24/7 supervision and common spaces to relax with your friends. Cleaning services included and towels, sheets, and pillows changed regularly. Perfect surroundings in Sant Cugat and running routes near the residence. Beaches only 30 minutes away!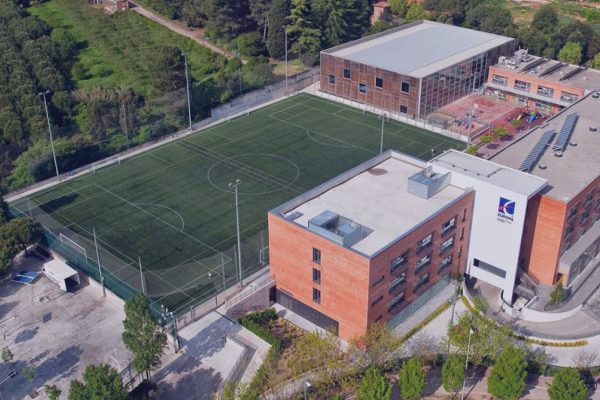 Our facilities provide the ideal environment to develop your game with intense football training and the most advanced drills. Our training methodology is designed to accelerate your results and get the best of you in two unforgettable weeks. The renewed football camp combined with the great summer weather in Spain makes it an unforgettable and perfect place to improve your soccer skills. Make sure to tell your friends about our great facilities.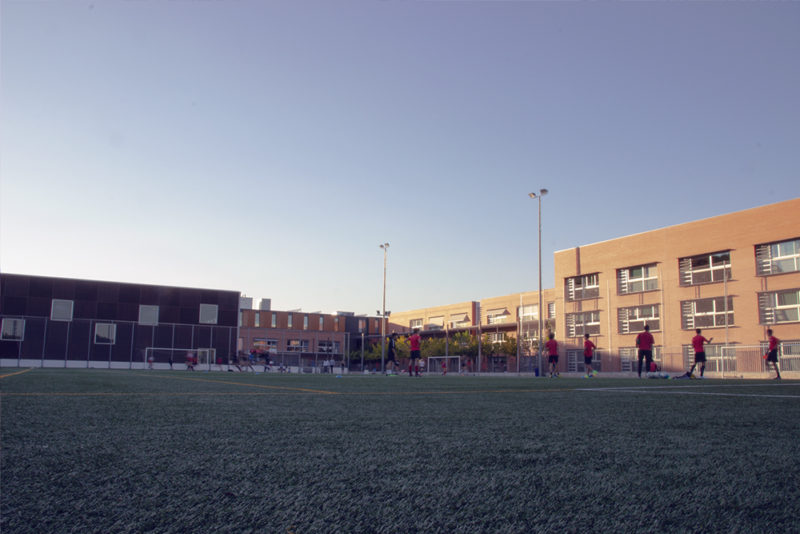 A recently renewed artificial turf11 side field to train your tactical and technical skills while having fun with your teammates. There's also an option to use two 7 side fields. We also provided a Sports complex center for any other indoor sports activities. An amazing fitness gym will give you the opportunity to train by yourself and the beautiful swimming pool is the ideal place to relax with your friends after a great training session.