<![CDATA[Kaptiva Sports Academy prides itself in being a unique soccer academy that provides young international players the environment and tools needed to excel in their athletic and personal life. Read about what Susan Landry, a 2018 KSA mother, from Virginia Beach, VA, USA has to say about her family's experience with the Kaptiva Sports Academy program in Barcelona, Spain.
What is your favorite memory with Kaptiva Sports Academy?
We attended the Mediterranean International Cup tournament to see our son play for the first time with the Cadet team. The tournament was great, and we were thrilled to see how much Matt has improved in the 6 months since he started at KSA, having come back from a year-long knee injury.
What we loved most of all was seeing the genuine, life-long bonds our son has developed with his teammates (his brothers), his coaches, and the entire Kaptiva staff.
Sending our fifteen-year-old son thousands of miles from home was not an easy decision, but we KNOW that was the best decision we have ever made. Matt is now a more independent, responsible, and confident young man both on and off the soccer field. He is surrounded by people from all over the world who truly support and care about him both as a player and a person; that is the truest
definition of FAMILY
!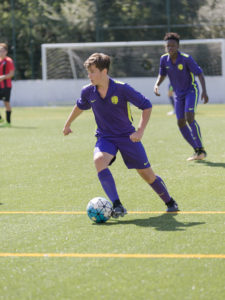 What is the biggest lesson you have learned while with Kaptiva Sports Academy?
The biggest lesson learned is how much Kaptiva Sports truly cares about their players both on and off the field. They are always looking for ways to improve and expand their program as well as
provide opportunities
for our kids to develop as players and individuals.
Why did you choose Kaptiva Sports Academy?
Our son attended Kaptiva Sports/FC Barcelona camps for three consecutive summers in the U.S. Matt was selected by the camp coaches to travel to Spain to play in their spring tournaments where he had a chance to talk to the Kaptiva Sports Academy staff about the academy program. It was always his dream to play overseas and work toward a professional career; we knew the only way for his dream to ever be possible was to offer him the amazing
opportunities that KSA can and does provide
; opportunities that Matt could never get here in the U.S.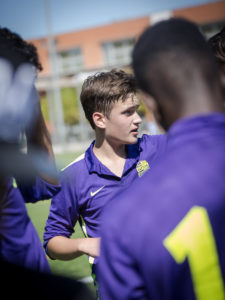 Thank you to all of the staff and coaches at the academy for the love and support you have given our son this year. Words can never fully express our gratitude!
To the Landry family,
Thank you for trusting us over the years and becoming part of the #KSFamily. Matt is an essential part of our team and loved by many. He is a model player, always listening, learning, and being respectful on and off the field. We know to be such a great kid he was raised by exceptional parents and at KSA we are grateful to be part of his journey. See you again next season! We also want to wish Matt a happy birthday this upcoming Sunday! Regards, THE KSA TEAM]]>