RAFA MIYAZAWA
Rafa came into the academy last season from Brazil as a natural attacking midfield player. After seeing how comfortable and composed Rafa was with the ball and with quite a few players competing for that same position in the U18 team, we worked during pre-season and the early rounds of the season to adapt Rafa to a defensive/holding midfielder type which the team greatly benefited especially due to Rafa's excellent short passing game (into the next lines of attack) and (the link player from defense).
If Rafa could, he would be playing and training field 24/7 with a ball at his feet and is always willing to extra trainings. Around the residence,when he is not training you'll normally see
Rafa dueling against fellow teammates playing FIFA in his free time and the odd practical joke too.
Rafa has greatly benefited from his first season with Kaptiva in 2019/20 and will play a more senior role around the team on and off the pitch next season. We look forward to working together to achieve his individual goals next season during his second season at KSA.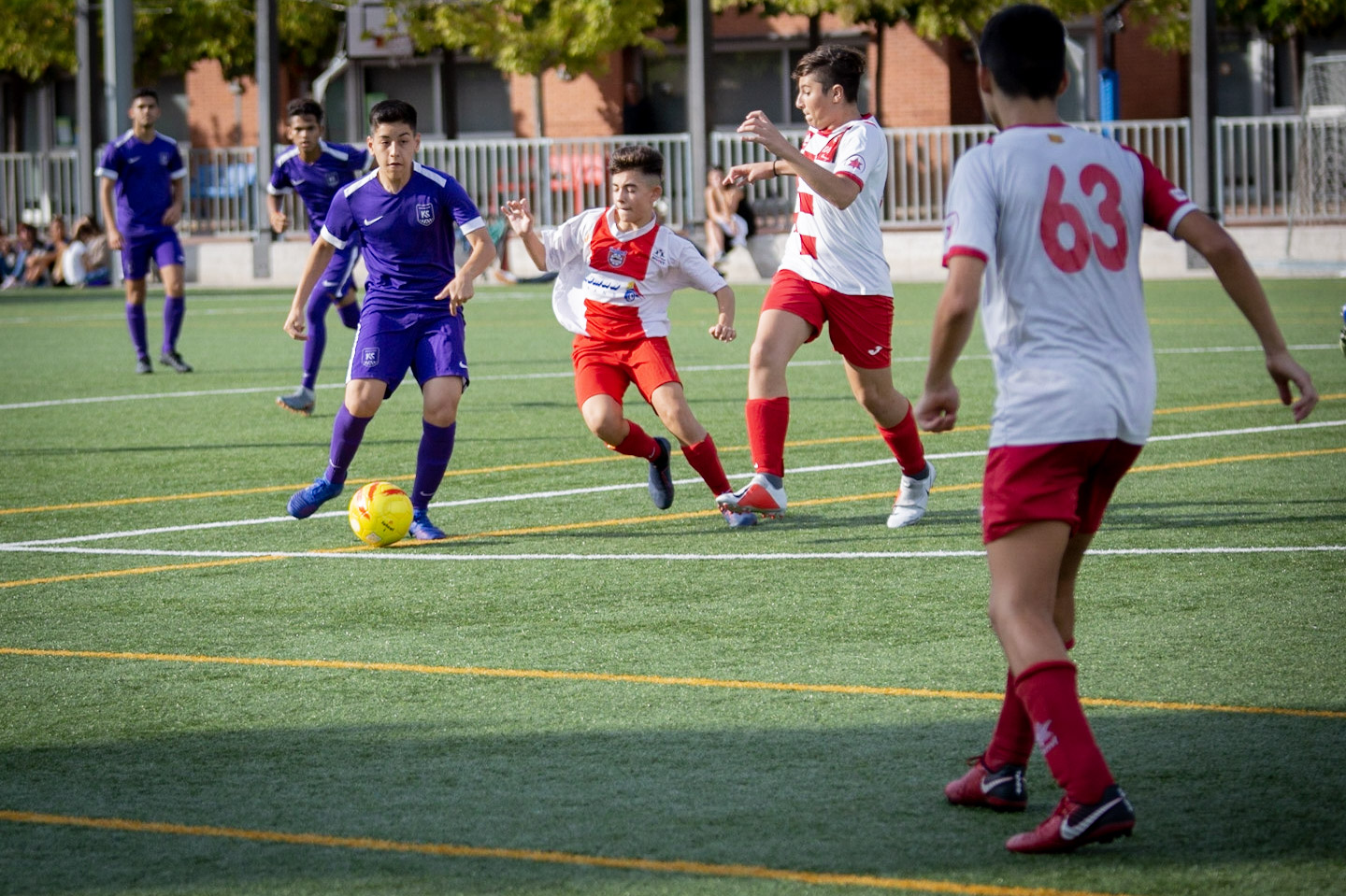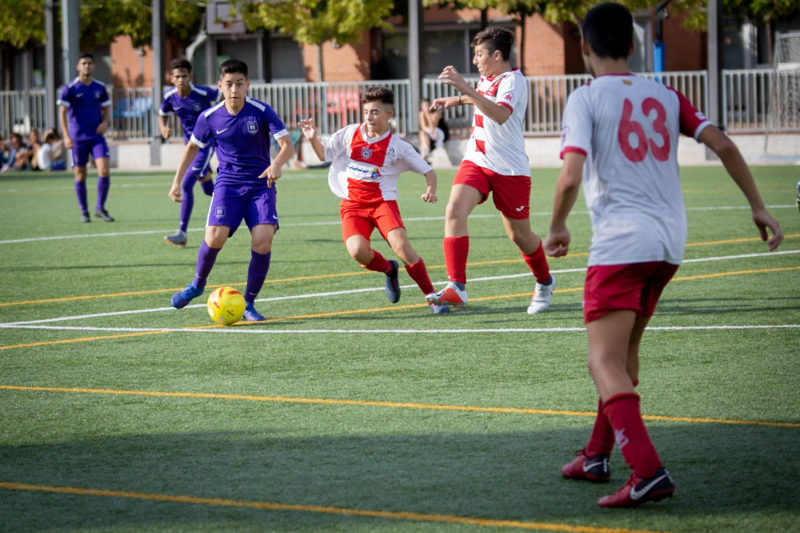 LUCAS SINGLETARY
Lucas arrived at the academy in the 2019/2020 season after a great tournament at DonostiCup with Kaptiva Sports. He started the season in great shape and as the season evolved he was able to introduce new concepts and new ways to develop his game. He is a committed player and is always eager to learn and evolve as a player. In the upcoming season he is shaping to be one of the leaders of the U16 team as his work ethic and comradery are admired by all KSA staff and players. The American/Spanish player has demonstrated KSA values throughout the season and will be coming into his second-year full force.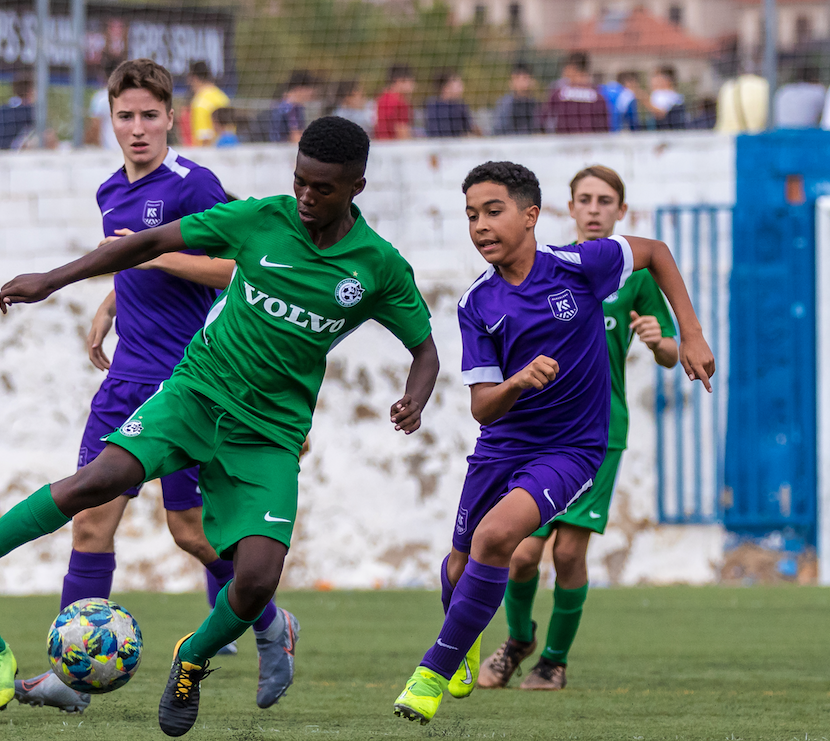 ALEC BEAUSOLEIL
Being one of the youngest players of the 2019/2020 academy, Alec had a lot to prove in being able to handle the intensity of the training sessions and overall program. He smashed it and by the end of pre-season he was able to keep up and start enjoying his time on the field. He always has a great disposal during the training sessions, and has worked hard during the whole season to improve his game and physical capacities. Alec is a kind player who is always ready to help in any way he can. He is also a star student and highly regarded by his academic school teachers. With his hard work, we expect the dutch/french youngster to keep improving throughout his second year at KSA.