We want to share with you our international football academy tips to help you learn how to develop your football skills in order to become a better player. We have been training Young football players and getting the best out of them through a well structured intense training program. Make sure to check out our football programs if you are interested in training in Barcelona.
Intense Training and football development
In order to become a great football player, it is vital to always have a good attitude and to develop your football skills every day. Intense training is a must when learning the basics of your favorite sport. We understand how important it is to develop technically but also tactical skills while improving your balance on the field.
Every football drill is important to help young players develop their skills while they still have fun. It is crucial to learn about ball movement when attacking but also it is vital to train defensive balance to become an all-around player. Creating the best football players is about working hard and constancy.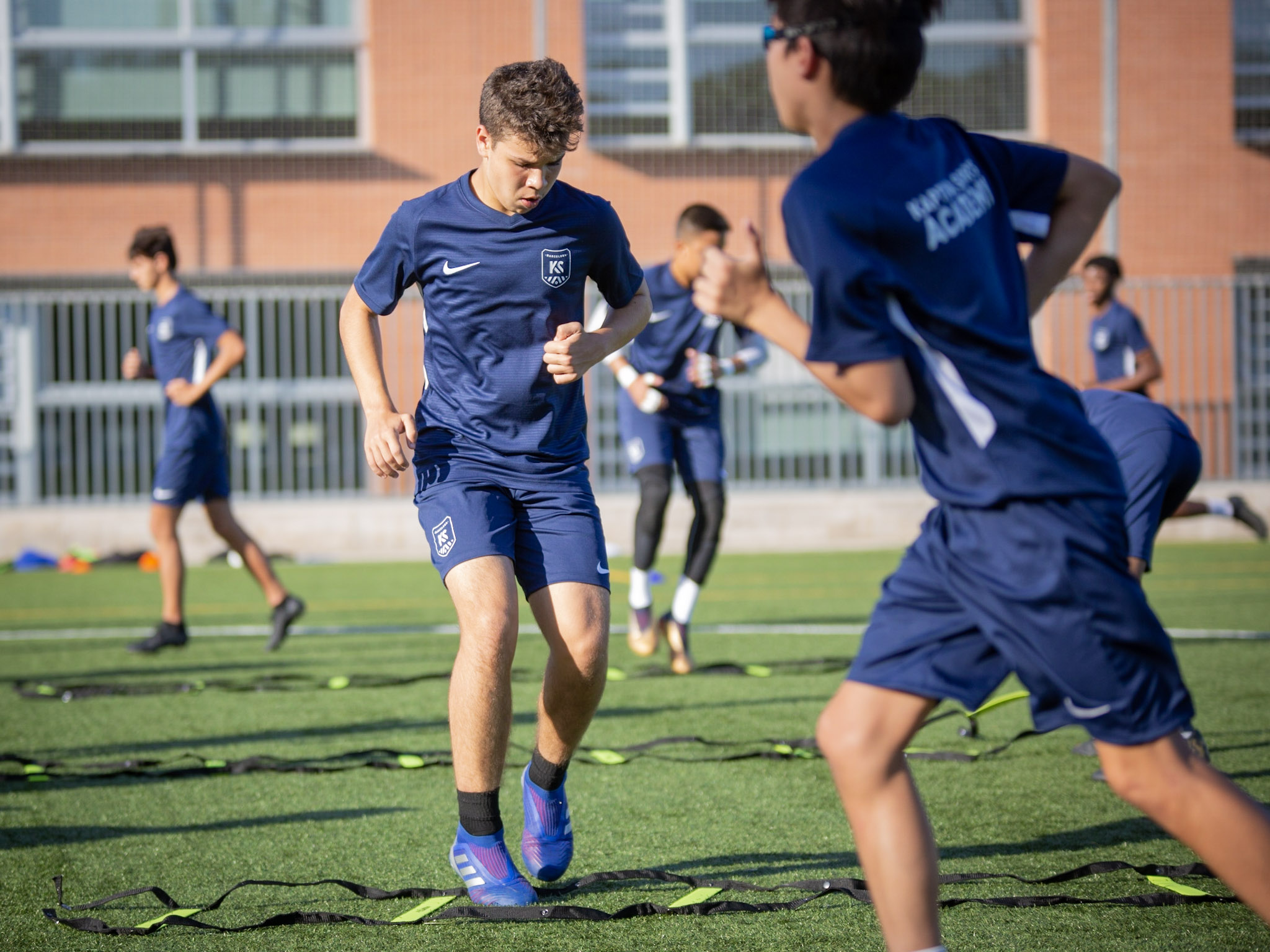 Midfielder Tips
You must know that midfielder is probably one of the hardest positions on the field. You need to understand how the game works and be always ready to react to any given situation. Offensive skills are as important as defensive skills due to your position and learning about ball control becomes key.
The best football players in the world understand how playing in the middle can be really challenging. We did tell you about the importance of the midfielder position when playing football, so you can learn more about this position by Reading our post about Tips to become the best midfielder.
Striker Tips
Scoring is without a doubt the most difficult thing to learn when you play football. Creating spaces in offense and getting the ball in the best position is what makes you a great striker. Since the start of the play, you need to understand where to go, how to move, and be always ready to control the de ball.
Every great football striker in the world has something in common: shoot first, pass later. This means you're supposed to shoot the ball every time you get a chance to score. Never hesitate, it's your job to score the ball. You can learn more about this position by reading our post how to become the best football striker.
Boarding school in Spain
Without a doubt, a great way to improve your football skills is to spend a full year at an international football academy developing all your skills. You will be able to train and develop all your football skills with the best coaching and a great environment to grow. You can also study while experiencing an amazing training year.
As a well-known football academy we have the best training available in Europe. We have been training young football players for almost a decade and we understand how important is to help you grow. You can learn more about our boarding school to develop your football skills by reading our post How to choose the best boarding school.
Our academy offers different programs to help young players develop their football skills. Remember to contact us if you want to learn more about our football programs and attend our international football academy next year.