La academia de fútbol tiene espacios limitados. Seleccione su opción más conveniente para completar una prueba para KSA.
Pruebas de kaptiva Sports
Todos los jugadores potenciales de KSA deben ser evaluados por nuestro personal, sin embargo, debido a la situación mundial actual de COVID-19, actualmente solo ofrecemos la evaluación en línea. Por favor contáctenos.
LLÁMANOS
Llámanos si necesitas más información sobre el programa de Kaptiva Sports Academy o si tienes más dudas.
+34 931 59 72 67
EMAIL
Envíanos un email si necesitas más información sobre el proceso de admisión o si tienes alguna consulta.
admissions@kaptivasports.com
VISÍTANOS
Programa una visita privada para conocer las instalaciones y empezar el proceso de admisión o apuntarte a las pruebas de acceso.
CAMPUS VERANO
Nuestro campamento residencial Kaptiva Sports Academy es un programa de verano de 2 semanas que permite a los jugadores jugar y vivir en las instalaciones de KSA Barcelona. No solo con sesiones de entrenamiento dobles al día, sino también actividades culturales y de trabajo en equipo, los jugadores reciben un programa de fútbol totalmente integrado. La participación en el campamento se puede usar como una prueba oficial de KSA si los jugadores tienen la edad requerida.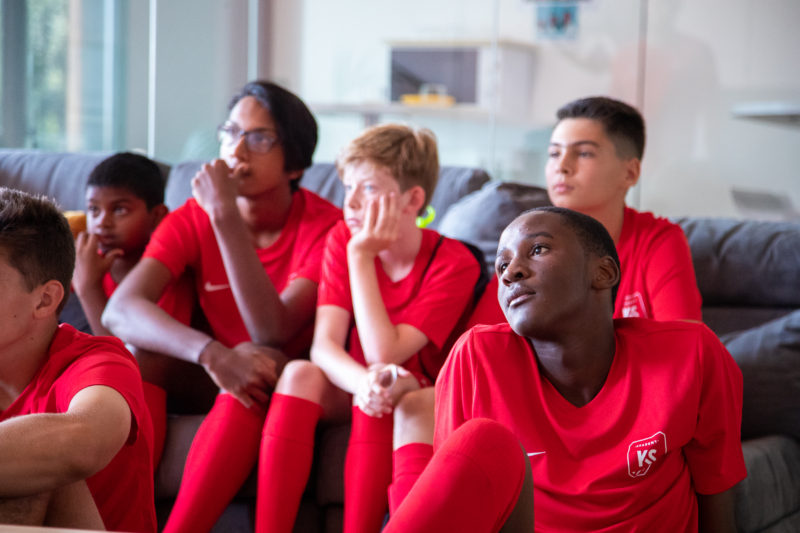 testimoniales

«Matt experiences both on and off the soccer field have been more than a dream come true for him»

«Kaptiva has aided me in setting up my future by offering a wide variety of options for development and success throughout all different age categories.»

«In the past year KSA has been a stepping stone towards success. They allow you to express yourself on the pitch as well as off the pitch. KSA gave me the opportunity to find out what level I'm at, measuring myself with professional teams around the world, getting to experience many different cultures from around the world.