<![CDATA[We are going to talk about the top teams to win the FIFA World Cup because we love soccer! You probably already know that last week was the beginning of the tournament that takes place in Russia. We want to tell you about the most talked teams to become champions. From Germany to Brazil, Spain, France, Argentina…all of them have a chance to win. Let's talk about soccer!
Germany team
The Germany team defends the championship
they won four years ago in Brazil
so they still are one of the favorites. If they're able to win again, they will tie the Brazilian team for all time more wins. They have good players in the field and a great coach too. Some of the best soccer players in the world are German, so they still have a great chance to win it. They are an amazing team in all the positions on the field. It's important to make a clear point on how difficult it's going to be for them, it's very unusual to repeat for the second straight time.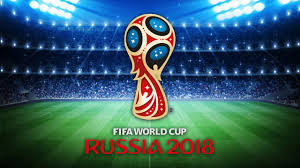 Brazil team
If you like soccer, you probably know how bad they did the last time they had a chance to win.
They organized the 2014 FIFA World Cup and it was a total disaster for them
. Their best player, Neymar, was injured before their semifinal game against Germany. The result? A 7-1 lost that made all Brazilians fans cry. It was one of the worst games ever played by the Brazil soccer team in their long and winning history. They couldn't believe what happened. That makes them really dangerous for this year's championship because they are hungry to prove they still are the best team in the world, despite the 2014 fiasco.
Spain team
The Spanish team is another of the favorites to take the FIFA cup home. It's well-known that they've had some problems just before the tournament,
they fired coach Lopetegui two days before the opening ceremony
, but that could help the team to improve and take it to the next level. They will have to win for the old coach, that has happened before, so we consider them one of the most likely to play the final. Although it's hard to be sure about how well they will do, we are confident that
they will play well enough to get to the quarterfinals
. Iniesta, Isco, Ramos, Busquets, they have a great squad and a long tradition in soccer.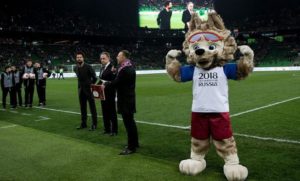 France team
Without a doubt, France is
one of the most important teams due to the different players they have
. They are young and well prepared, so, get ready to expect them to be one of the final teams. They have a few starters that could be playing on any team because they are well experienced and almost ready. Most of all of the players play the Champions league so are used to play against top players. They have been developing players towards this championship and have great players at both offense and defense. Although their coach has had a few controversial decisión, like
not taking Benzema to the World Cup
, they remind as one of the favorites.
Other teams
There are other teams like Argentina, Belgium or Portugal who could get a chance at winning the big cup.
Cristiano Ronaldo has already scored 4 goals
, and Belgium had a great start defeating Panama 3-0. Argentina didn't have a big win but they have Lionel Messi so, they will probably be able to win a couple of games and to get to the elimination games. We love soccer and the World Cup is one of the best moments for our sport. We wish good luck to all the teams and we hope the US team will make it to the next one. Kaptiva wants to take soccer everywhere and develop professional players in Barcelona.]]>