&nbsp
Soccer practice to develop your game
Soccer practice is the best way to develop your game because it allows you to compete with other young players in order to learn every soccer tip. It is a well-proven way to reach your full potential and a great way of developing your game. It is also a great way to make friends while learning all tricks needed to become a pro soccer player.
Soccer training
Soccer training is the best way to keep improving your soccer skills and learning about your favorite sport. It will make you develop your abilities while having fun playing soccer. We talked about how important it is to have fun while playing on this post.  To understand every specific part of the game, it is important to stay focus and train with great soccer coaches.
At the end, the most important thing is to reach your full potential. We love how kids enjoy playing and practicing with the best soccer drills. Dribbling is all about practice and passion. Make sure to create a fun environment for your practice sessions to get their attention at any time. Always looking for the best drill or exercice to help you get to the next level.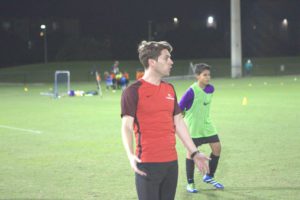 Planning a soccer practice
Before planning any soccer practice you must know what skill are you trying to improve. Is it your dribble ability or maybe you are just trying to learn how to shoot the ball with your left foot. Plan your soccer session considering who is going to play.  Soccer drills passing are very important but soccer drills shooting matter too.
It's not the same to teach a bunch of young players than training with teenagers above 16 years old. Make sure to adapt every soccer drills to help them keep improving. Soccer drills defense are also a great way to learn about ball possesion and teamwork.
Soccer drills to develop players
Any kid who has ever tried learning to play soccer knows how important soccer practice is. They also know how boring it can be when you are not in the mood for it. Planning soccer drills for u8 might be different than planning soccer u6 soccer drills. At the end the most important thing is to be prepared and learn from the best soccer coaches.
Don't forget to warm up before starting your soccer drills always be prepared to change your soccer practice depending on what are you trying to develop. Do not use the same soccer drills every time. It will not work and your soccer players won't develop as planned. Take your soccer drills seriously because they are really important.
Soccer practice equipment
It is very important to practice every day with the proper equipment to avoid injuries during the game. Some people think that they can improve their soccer skills without a good soccer equipment or the best soccer sneakers available. The soccer equipment is not too expensive so it's a good idea to buy it at a local sports store. Having fun and developing players can be the same thing. You just need to practice with other young players like you.
The soccer goalie equipment is a little bit different but is also great and necessary to play soccer. Don't forget how important it is to develop your game while making friends. All young players love their equipment because they feel like a professional soccer player.
Did you like our new post? Would you like to add something to our blog? Feel free to leave a comment below! If you prefer you can send us an email with your questions.