&nbsp
First day at a soccer academy in Spain
The first day at a soccer academy in Spain is something you will always remember. We love soccer and we know you love it too. At the end it is just a matter of how much fun you will have spending a week, or even a full year, playing soccer with other kids your age. Every time someone asks us to define our training camps, we give the same answer: it is a great experience that helps kids develop their soccer skills while living a healthy experience. But let's get started already!
Why soccer training is important
Do you want to know why training at a soccer academy in Spain is so important? Well, it is the best proven way to keep improving your game. Every kid who wants to become a pro soccer player knows how important it is learning from the best soccer coaches available. That's the main reason why they choose playing at a soccer academy. The best way to develop your soccer skills is with great soccer tips at the best training camp.
A pro soccer coach will make you improve your game and practice every skill needed to become an awesome soccer player. It is vital to learn about the different ways to develop your soccer game in order to keep getting better at your favorite sport. It is also fun and a great way to challenge your game with other kids your age.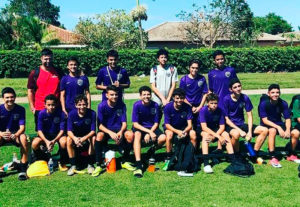 Soccer school
A soccer school is always a great way to keep improving your skills while still making friends. To practice with other kids your age will make you reach your full potential. A good school will for sure have the best professional soccer coaches that will make you go beyond your goals. Competing with other kids will allow you to grow and become a better player.
Every day you will practice and learn something related to this awesome sport. Some people, and some soccer academies too, forget how important it is to know about soccer. Understanding the game is vital to develop your soccer IQ. At the end you will be able to play, that's for sure, but you will also understand how to keep improving your level.
Elite soccer academy
An elite soccer academy is the most professional way to learn and improve your soccer game. Every player needs help to keep developing the way they are supposed to in order to play like a pro. Everyone knows how important it is to train with a pro soccer coach. It's the only way to totally reach your full potential.
Sometimes we have to choose whether we want to play soccer to have fun or to play to become a professional soccer player. We always choose the second one. Don't you want to know how good can you be at playing soccer? If you decide to play at an elite soccer academy you'll be able to know how good you are.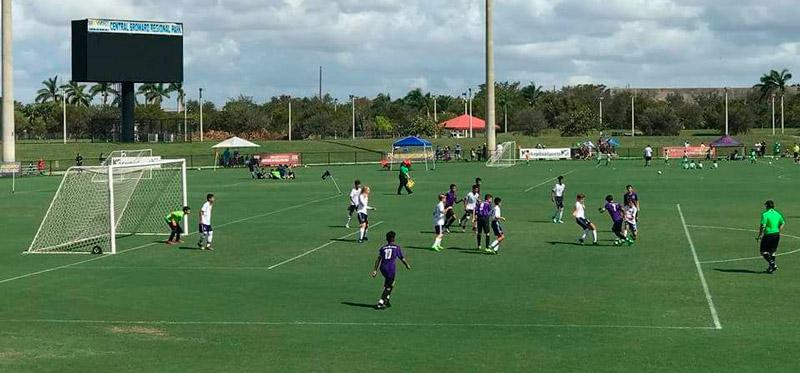 Kaptiva soccer academy in Spain
If you're looking for a soccer academy in Spain, you will love the one located in Barcelona. It is one of the most beautiful cities in Spain and one of the most important soccer cities in the world. Everybody loves playing or watching the most important sport in Europe. You can learn to play soccer almost everywhere, but in Barcelona you will be able to learn from the best.
Every time a kid comes to a soccer academy he feels like home. We understand how important it is taking care of his training. They need to develop their soccer skills but also their social skills. They will make friends while playing every day at the soccer field. It's without a doubt, the best way to learn to play soccer you might get.
First day at a soccer academy in Barcelona
The first day at a soccer academy is always great. They come for the first time to the place that will change their life forever. Every kid has a dream, and an elite soccer academy will help them reach the full potential. Don't forget it is a proven way to keep improving in a healthy environment. It's a win win.
They will feel like home at a nice soccer academy in Barcelona. Their coaches will provide the knowledge needed to improve. Soccer drills, shooting technique, you'll learn every skill to develop your game like pro soccer players do. It's great to know how happy the kids are when they get to the soccer academy for the first time.
Did you enjoy our new post? Can you think of a better way to keep improving your soccer skills? Tell us in the comment section if you have something important to say. If you have any questions feel free to contact us.